Suitable for litho and laser printers, this premium-grade paper covers all the bases when it comes to high-end graphical printing. Produced in Spain, CreatorSilk is an eco-friendly, premium brand.
Two-sided, triple-coated and semi-matte, it possesses many distinctive qualities great for double-sided printing.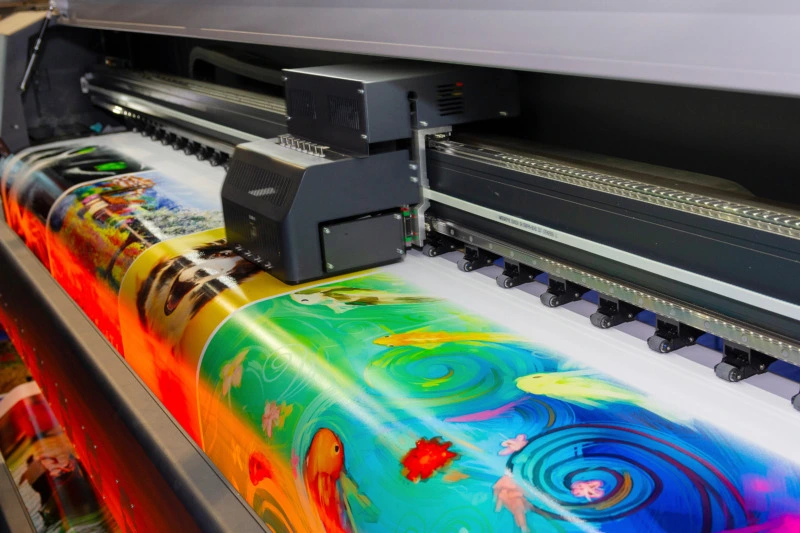 Perfect for
press
Its suitability for press printing at high speeds is unique because of its outstanding sheet formation.
Creator paper has a superb glossy surface quality as well as reliable bulk, which means it is high in both runnability and printability.
CreatorSilk's neutral PH also ensures its longevity, so your prints are beautifully preserved over time. This makes it the best choice for papers, booklets, and even photographic prints.
Is Creator the right paper
for me?
Stocked in a range of popular weights, Creator paper has fantastic dimensional stability, brightness, dot transfer and ink gloss. It's perfect for high-quality offset printing.
If you're looking for a smooth texture, this silk paper is ideal. Its silky coated surface ensures both an even absorption and ink lift. This makes it well-suited for upscale marketing materials for commercial sectors – menus, brochures, letterheads, exclusive catalogues and more.
It will also work with laser printers to produce fine-quality prints. Whether your projects are personal or professional, Creator delivers a sharp print in high volume.
The benefits of
Creator paper
115 gsm (Silk), 150 gsm (gloss)
High white shade
Suitable for Litho and laser printing.
Exceptional ink gloss and dot transfer
500 sheets per ream
FSC certified.
If you'd like to order a sample, get a free quotation, or simply find out more about our services, we are here to help.
Get in touch