About Inacopia
paper
Providing a range of elite and office paper, Inacopia is a multifunctional staple that works on many machines with unrivalled results.
Inacopia sets the printing standard. The office range has superb functionality, which gives consistent results for high-volume printing and copying. Inacopia Elite uses advanced manufacturing technology for crisp, vibrant colour results.
Across the board, Inacopia boasts excellent runnability and strength. Its superb stability and resistance to temperature and pressure mean a drastically reduced chance of misfeeds. It also resists discolouration over time.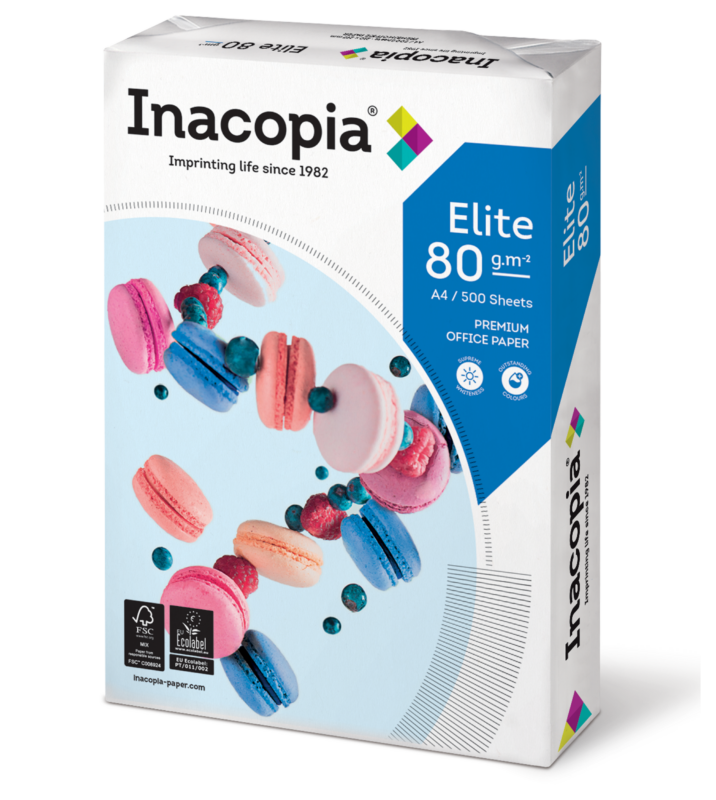 Elite's unmatched
colour
Paper that enhances print performance wherever it goes.
With the highest opacity in the industry and brilliant whiteness, colour prints pop. And where there is colour, there is higher focus, readership and attention. When you want to make an eye-catching first impression, Inacopia Elite paper is a great choice.
Office's outstanding
functionality
A brand combining know-how and performance, Inacopia's Office range is the ideal medium for black-and-white printing and copying.
A lightweight paper, Inacopia is specifically engineered for high-volume printing. This paper is a perfect example of the balance between advanced technology and high-quality materials, manufactured with the consumer in mind. Inacopia paper also uses fewer natural resources and promotes sustainable consumption.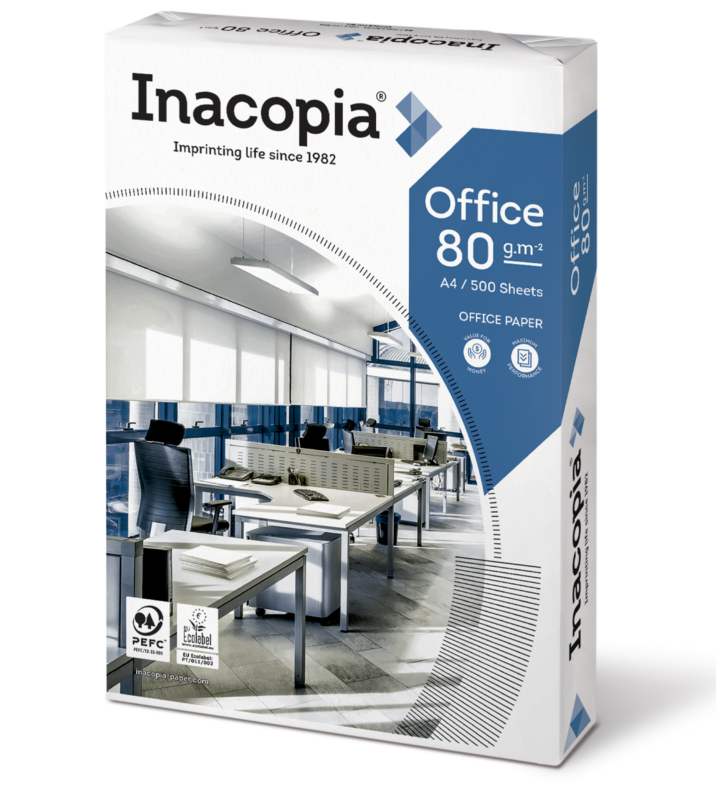 Is Inacopia the right paper
for me?
One of the best-known paper grades in Europe, Inacopia produces reliable results every time.
The Inacopia range of paper has been designed to suit the needs of every department. A multifunctional paper, it can be used in any office machine. It also produces great results no matter the type of documentation.
If presentation is important to your branch or sector, Inacopia is the paper of choice. Its exceptional whiteness means that files can be reliably reproduced, with beautiful results.
The benefits of
Inacopia paper
A4 & A3 sizes
80gsm
High whiteness
SO 9706 certified
500 sheets per ream
Unbeatable printing results
Sustainable source
Guaranteed for all office equipment
FSC & PEFC certified.
If you'd like to order a sample, get a free quotation, or simply find out more about our services, we are here to help.
Get in touch