About Prodesign
paper
Produced by the French sustainable paper mill Sylvamo, ProDesign is an eco-friendly paper brand.
ProDesign paper is the greatest sheet for a no-fuss digital printing experience. Tested by leading printing manufacturers, its smooth yet robust texture makes for a jam-free print every time. It's also a flexible choice with an extensive range of sizes available.
Guaranteed for flawless use with inkjet and laser printers as well as lithograph printing, ProDesign paper provides the best possible performance across the board. The paper's high-level grade of white also lends itself to improved contrast when printing.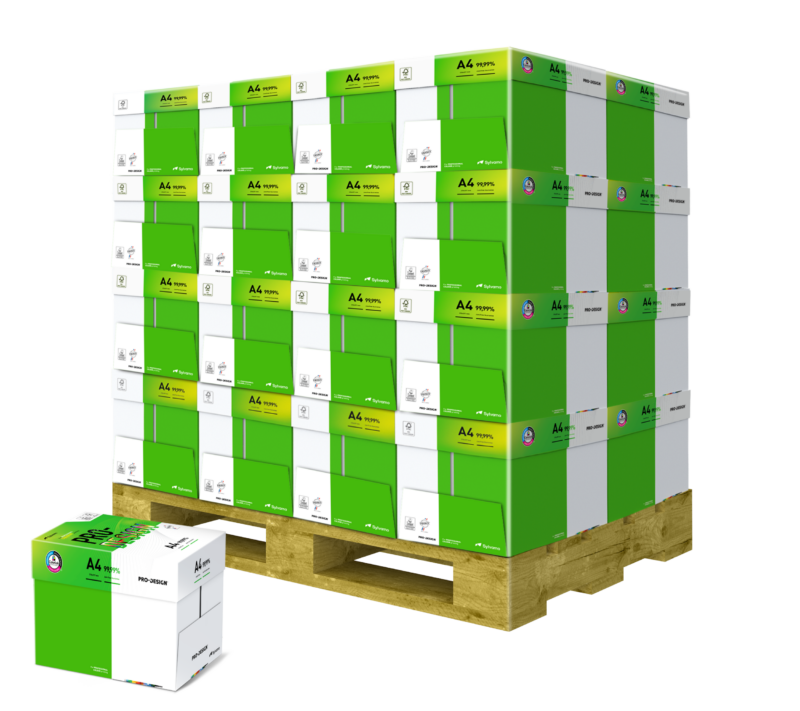 One-machine
production
ProDesign's green certifications are just as impressive as its extensive functionality.
Pro Design is manufactured on one machine at a fully sustainable paper mill. Stable reproducibility is guaranteed by keeping the manufacturing process limited to one machine. The same can be said for quality and value. ProDesign doesn't just make for prime printing paper – it lessens its environmental impact too.
Is Prodesign the right paper
for me?
A high-performance paper, Pro Design is the go-to brand for two-sided printing. This paper delivers no matter the task – variable data printing, promotional material, reports and more.
Pro Design paper has been expertly formulated for consistent print quality. Thanks to new ColorLok technology, it offers deeper colours and great toner adhesion. The result? Professional, high-speed printing, consistently.
The paper is also suitable for laminating, embossing and many other finishes. Whatever your needs – office reports, commercial marketing documents, or custom prints – ProDesign paper is a great choice.
The benefits of
Prodesign paper
Colorlok technology
Optimal stiffness
High white shade
Two-sided printing
FSC and EU Ecolabel certified.
Recyclable packaging
Perfect for digital printing.
If you'd like to order a sample, get a free quotation, or simply find out more about our services, we are here to help.
Get in touch