About Mycopy
paper
Approved by hundreds of schools, this brilliant white, PEFC-certified paper is suitable for use at high volumes without breaking the bank.
Providing total dependability in workplace settings, Mycopy has earned its unwavering brand loyalty. A multipurpose paper with a bulky sheet formation (measuring at 101 microns thickness), Mycopy is as reliable as it is consistent.
The paper is produced from 100% sustainable sources. Well-suited to mono and colour copiers as well as laser and inkjet machines, Mycopy proves that green can be practical too.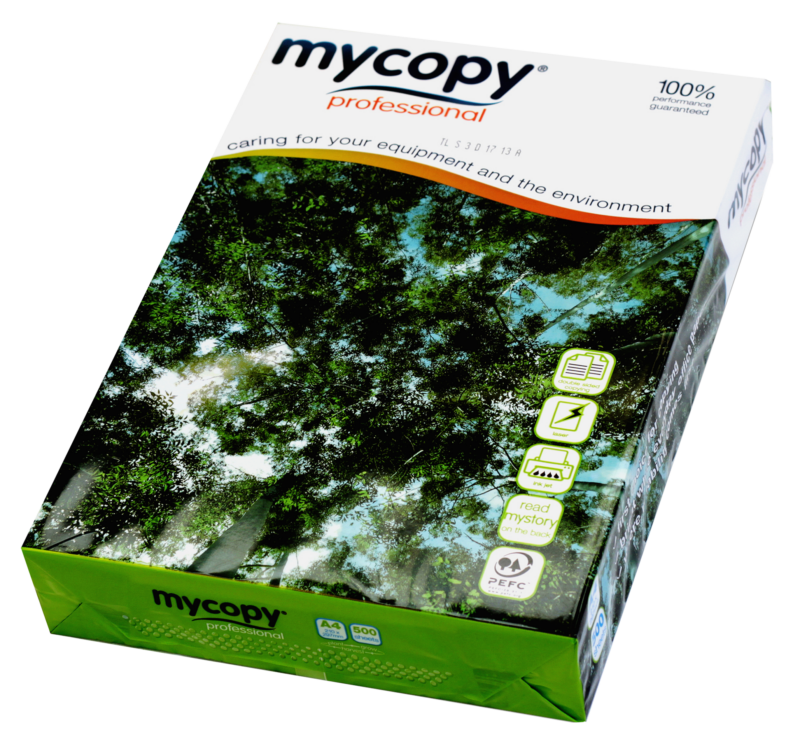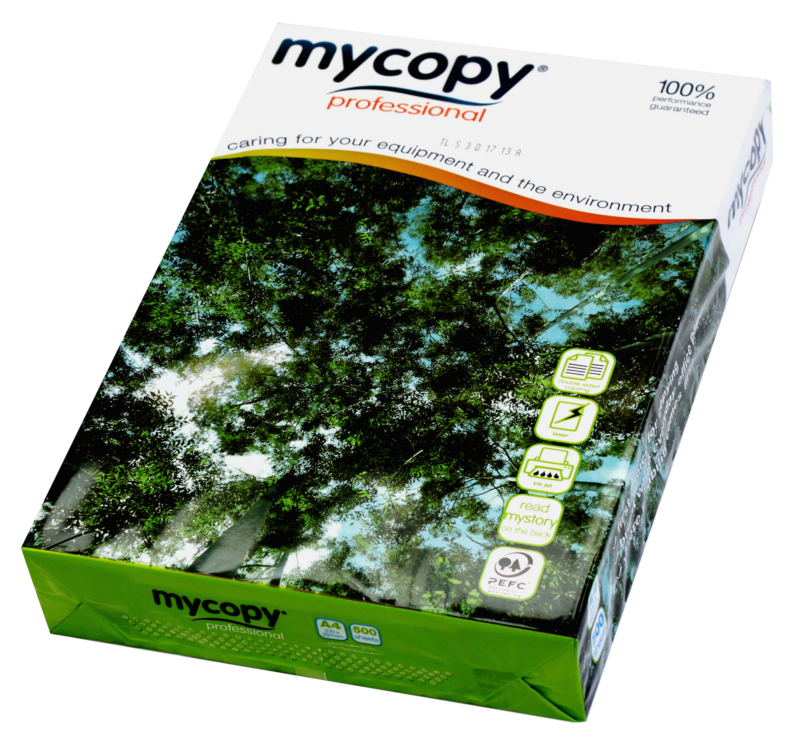 Is Mycopy the right
paper for me?
100% performance guaranteed, this bestselling paper can handle different machines and bulk printing thanks to a smooth surface texture.
Chemicals used during the manufacturing process suppress the generation of problematic lint on Mycopy paper, which can affect printability. So, if you are printing or copying paper in high quantities, this dust-free sheet is a good choice.
Mycopy is the perfect paper for workplace settings in any sector, from legal, healthcare and commercial to schools and higher education.
Sustainable
source
Mycopy Professional paper is produced from 100% sustainable trees – the star of sustainable papermaking globally.
A PEFC-certified paper, Mycopy endorses the replanting of forests. This paper is not only good value, but the mill in which it's manufactured plants more trees yearly than it harvests. It also reuses trees over time.
With Mycopy, you can rest assured you are purchasing eco-friendly paper for your office supplies.
The benefits of
Mycopy paper
A3, A4 and A5 sizes
High white, 80gsm
Performance guaranteed.
PEFC certified.
Mono and colour copiers
Laser and inkjet machines
High volume use
100% sustainable
If you'd like to order a sample, get a free quotation, or simply find out more about our services, we are here to help.
Get in touch