We have been expanding at Springfield Papers these past few years, and we thought our website should reflect our growth! We were long overdue for a website refresh. That said, we needed something fresh and personal that was also helpful and professional.
Our loyal customers are likewise important. We needed to improve the customer journey throughout the website – whether purchasing or enquiring. We also wanted something that could highlight our company ethos and the importance of sustainability. So, we approached blue bee, a design agency based in Salisbury, to build us a new website.
Designed with you in mind
Our old site was packed full of essential information. But it lacked clear navigation. We asked for something straightforward and engaging for our customers to explore without sacrificing detail.
By giving us a design inspired by (you guessed it) paper and origami the site is brighter and more playful. Our product cards now fold out when you hover over them, and a bespoke illustration catches your eye on the homepage alongside new raspberry-coloured buttons. Text and images are bold and eye-catching, too. And with new fonts and colours throughout, information is much more dynamic by contrast.
At Springfield Papers we care deeply about the paper industry and want to keep our loyal customers informed. Whether it is our PEFC partnerships explained or steps our industry is taking towards eco-friendly paper manufacture, we want you to be as in the know as possible. Since we cater to many departments across all sectors, such as education, legal, healthcare, and more, we have a lot of bases to cover. Our new design doesn't sacrifice information for style.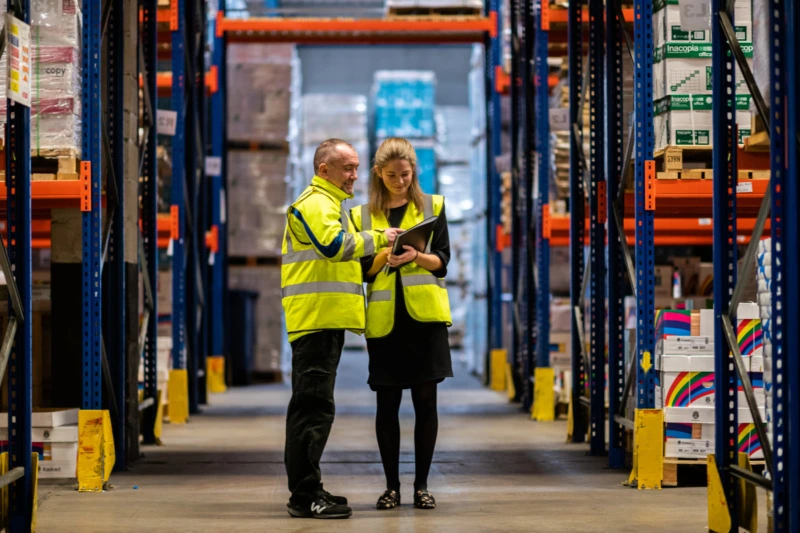 See us at work!
Since our expansion in 2015, our office has been fully refurbished, to create a space enjoyable for staff and customers alike. With the idea of reforestation at its heart, every corner, from the office to the cafeteria, reflects this ethos. blue bee orchestrated a photoshoot to capture our new look and our team, hard at work. Now our website is a personal testament to the wonderful team at Springfield Papers and our friendly, new HQ!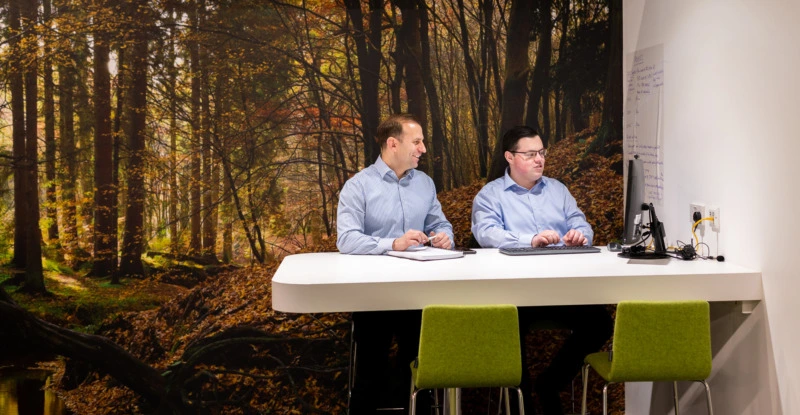 As our strapline 'paper services with a smile' suggests, we like to add a personal touch to everything we do. As our clients can attest, within our brand-new testimonial sections, customer satisfaction is of the utmost importance to us. Whether it's our fleet of drivers who go above and beyond for our customers or a tin of biscuits sneaking its way into deliveries. From our reception desk to the warehouse, our team is what makes Springfield Papers. Now you can see that in action through the photos peppered throughout the site.
Behind the scenes
blue bee has also given us a bespoke WordPress site that is easily content-manageable behind the scenes. Now we can keep you abreast of our new paper products, industry news, and more. While we can still update our blog our new page templates mean we can populate the rest of our site with content that is just as engaging and eye-catching, well into the future!
So, what do you think of our new look? If you would like to find out more about our paper products or eco-friendly paper credentials, contact a friendly member of the Springfield team today!
May 17, 2023