Every little counts when it comes to sustainability, and choosing sustainable or eco paper for your school, office or workplace can make a real difference.
Paper is part of everyday life for most of us. Did you know that the UK used 10 million tonnes of paper in 2021? Switching to more eco-friendly, sustainable paper can significantly reduce your environmental footprint.
Here are some of the best types of eco-friendly and sustainable paper.
What makes paper sustainable?
Paper is made from wood pulp from freshly cut trees. Wood fibres from fresh trees are known as virgin fibres. When forests are poorly managed, harvesting virgin fibres can contribute to deforestation.
Sustainable paper is produced using virgin fibres from Forest Stewardship Council (FSC) and Programme for the Endorsement of Forest Certification (PEFC)-certified forests. These non-profit organisations ensure that forests are managed sustainably to preserve them for years to come.
FSC and PEFC-certified forests must be managed according to strict environmental, social and economic standards. Paper sourced from these forests is more sustainable, and you can be reassured that it was not produced through unsustainable deforestation or poor forestry practices.
There is now a range of carbon-neutral paper on the market, too. This means that any CO2 emissions caused by the paper production process are offset by methods to remove it from the atmosphere.
What about recycled paper?
Recycled paper is made from recycled paper pulp rather than virgin wood pulp. In other words, no trees are freshly cut down to make it.
It's a common assumption that recycled paper is the most eco-friendly paper type. However, it can use more energy and chemicals to clean used paper and turn back into pulp than used to process virgin fibres. So, recycled paper isn't necessarily a more sustainable choice.
Also, fibres can only be reused a number of times before virgin fibres are required, so there will always be a need for fresh wood.
Recycling your paper is essential to be a sustainable organisation, but using recycled paper isn't necessarily the most eco-friendly choice.
It is important to note that when you recycle your paper, if it isn't turned into paper, it will often be turned into packaging
What are the best types of sustainable paper?
There is an ever-expanding range of sustainable paper brands on the market.
Here are some of the best:

HP Earth First
HP Earth First is a carbon-neutral paper packaged in 100% plastic-free wrapping. Sourced from FSC-certified forests, Earth First is a sustainable choice for those looking to cut their carbon footprint.
It boasts ColorLok technology for fast-drying ink and vibrant colours for outstanding print quality every time.
---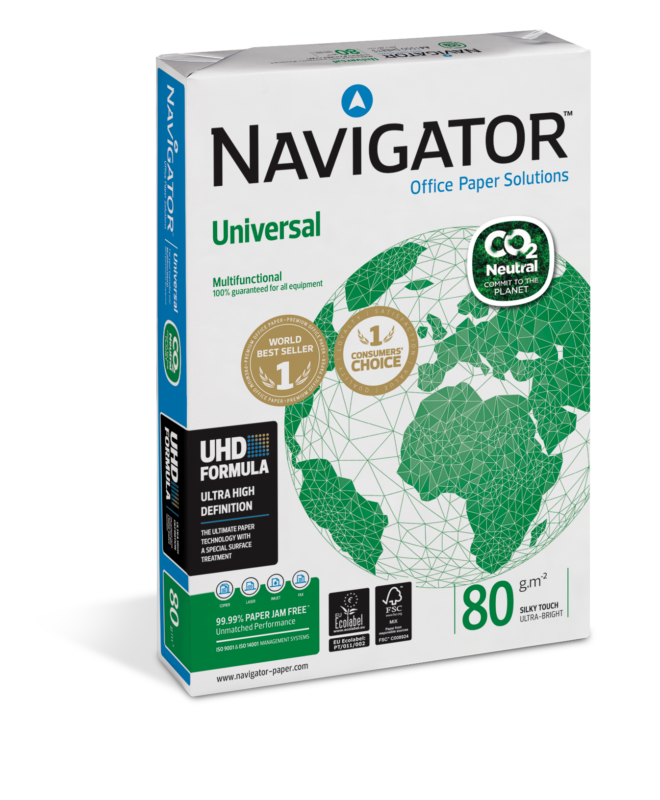 Navigator Universal Carbon Neutral
The bestselling Navigator Universal paper is now available in carbon neutral, too. Universal is a reliable white paper for everyday printing.
Navigator has impressive environmental plans, with a pledge to reach carbon neutrality by 2035. It also replants more trees than it cuts down.
---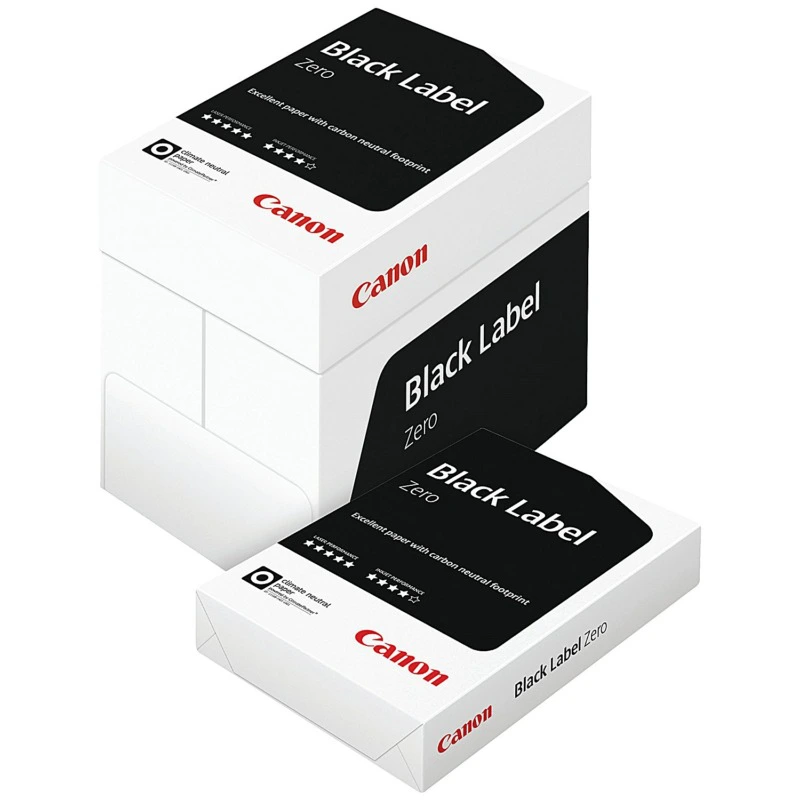 Canon Black Label Zero
An all-purpose printer paper ideal for laser printers and copiers, Canon Black Label Zero is produced completely carbon-neutral.
It's suitable for laser, toner and inkjet printers.
---
Springfield Papers have over 2,000 tonnes of paper in stock in our Bristol warehouse. To discuss your paper requirements or place an order, contact our team today.
Apr 20, 2023